A family house in Burgundy
sharing some pleasure moments
Enclosed in a parkland spanning approx. 2.47 acres, La Joncheraie welcomes friends and family at any time of the year.
We have regularly spent time in this house since more than 50 years, and we are happy now to be able to share it with you.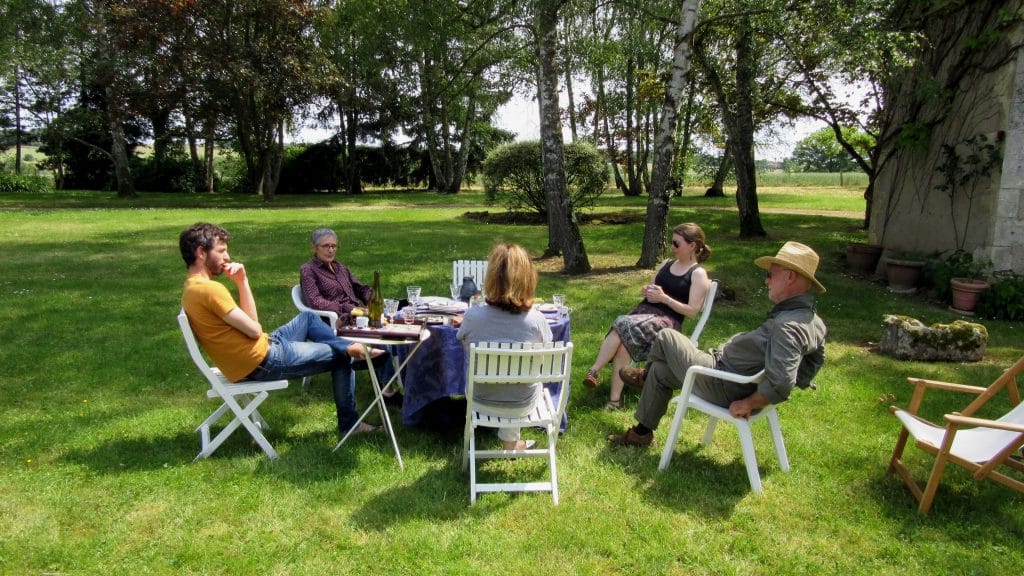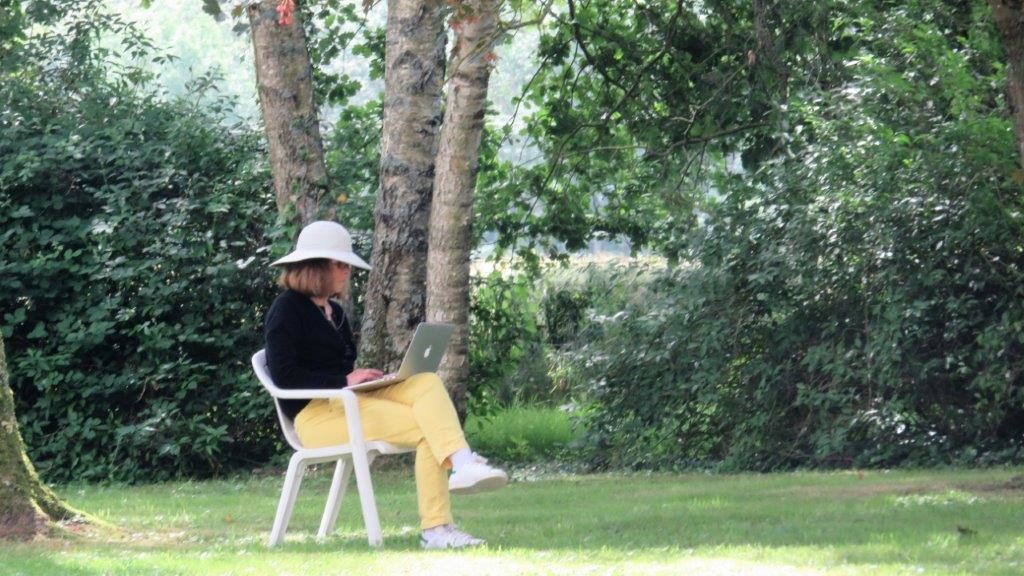 reading in the shade of the trees
With 7 bedrooms and 5 toilets, La Joncheraie has all the comforts of a modern house and the charm of an old home to spend great moments.
When some will play ping-pong, others will quietly read fireside or in a deckchair depending on the season. Bike ride (7 bikes) is part of daily life.
Located in Northern Burgundy, La Joncheraie is the ideal place to discover rolling hills, fields, vineyards and patchwork view of forests, rivers and small lakes.
For fine wines connoisseurs, Chablis, Irancy and Chitry are just half an hour from our house.
If you're keen on medieval architecture, wander around peaceful Auxerre, on the banks of the Yonne River.
Just a thirty minutes' drive west of the house, you will be able to go back in time five hundred years… visiting the Chateau de Saint-Fargeau.
You can also spend a day in Guedelon, a medieval castle being built nowadays using the same construction method and material as in the middle Age.
Nearest to us in time, another inspiring visit in Saint-Sauveur-en-Puisaye, birthplace of Colette, a famous writer. The ceramic village of Saint-Armand-en-Puisaye is also worth a visit…
The fully equipped kitchen with all cooking tools to prepare delicious meal.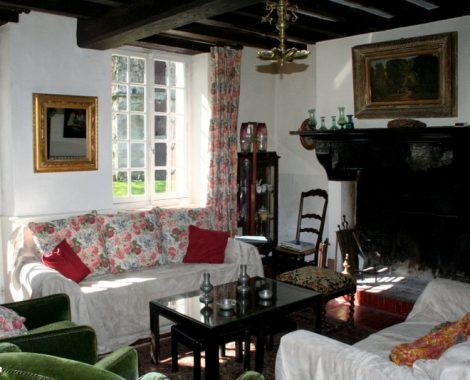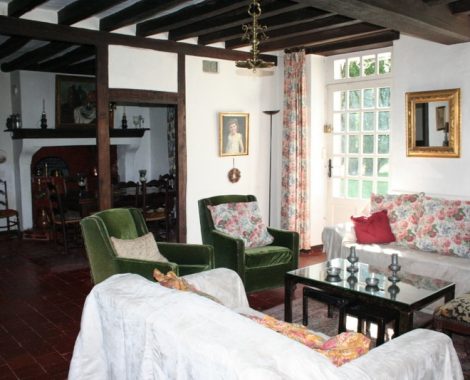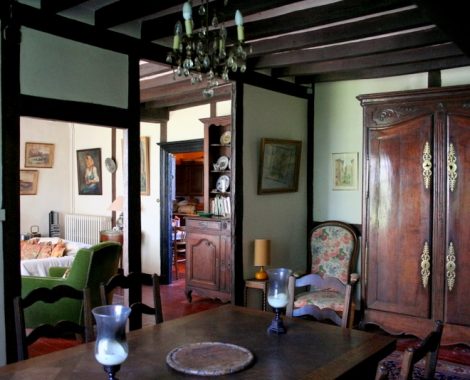 The loundge is the checkpoint of the house: sofas and armchairs at the fireside, large dining table for 12 people.
7 bedrooms can wellcome 12 persons:
« Les Roses », « Les Lavandes » and « Les Peupliers », 3 bedrooms with a double bed (140), stepped directly onto the garden. Each one have their own bathroom including separated WC, and a dressing.
Upstairs, « Les Glycines » with a double bed (140), and « Les Pres » with 2 single bed, make a charming apartment with all accommodation: one bathroom and separated WC.
« Les Champs » and « Le Bureau » are 2 bedrooms with single bed.
All linen included.
With 4 bathrooms and 5 separated WC, La Joncheraie offers appreciable comfort when there are a lot of people.